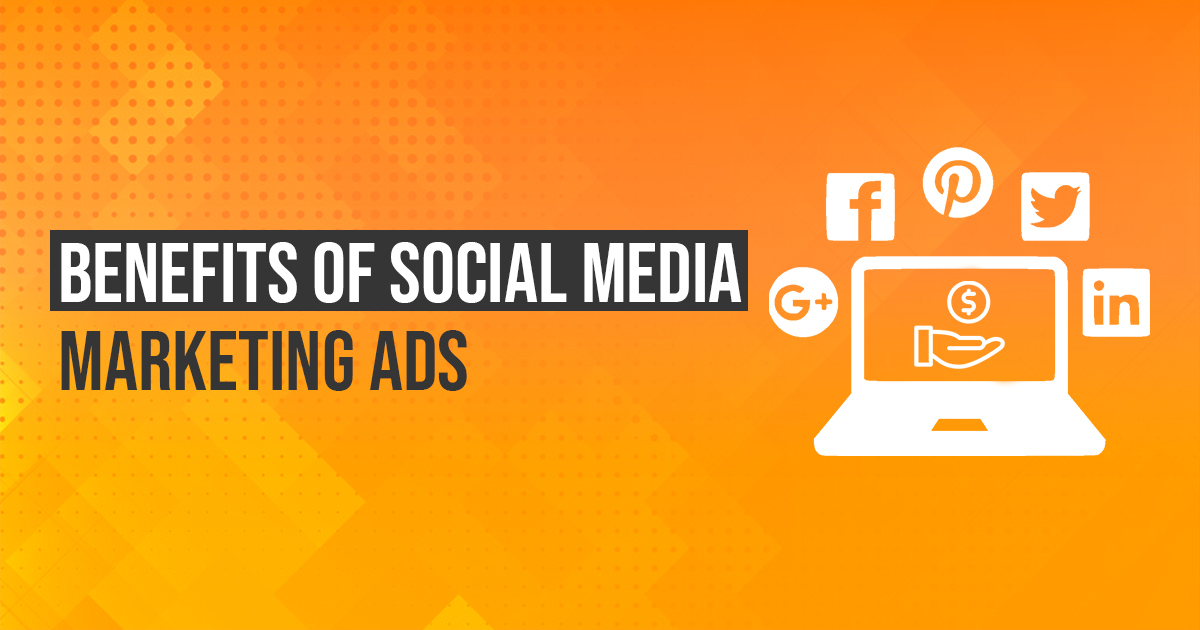 By admin
Social media marketing ads
Hi there, In this blog, we are gonna dive deep into the world of social media marketing. Let's talk about social media marketing ads, Whether you like it or not the days of accomplishing organic growth with posts are long gone. The days of going viral without a little help may be numbered. Moving from a traditional social approach to putting real money on the table might be intimidating. So it is very important to learn all the outcomes of running an ad on social media platforms. Before going any further let's see some statistics about social media marketing ads. 26% of users who click on Facebook ads end up buying the advertised product (Hootsuite) 7 million+ businesses use Facebook for advertising (Hootsuite) In a survey done by CMO, It is revealed that brands will almost double their budget allocated to social media advertising by 2023. From the statistics above we can see how important social media ads are… In this blog, I'll guide you on how to use various sorts of social media ads to get real business results while maximizing your budget. So what are social media marketing ads? 
What are social media marketing ads?
Social media marketing ads are a new way to reach your target audience on social media. They are designed specifically for each platform, and they help you get the right people at the right time with the right message. There are many benefits of using social media marketing ads. The benefits of social media marketing ads include:
They have a high reach because people spend a lot of time on these platforms and can see your ad
You can get more engagement because people will be more likely to click and interact with your ad if it pops up in their feed
You can get more sales because people will be more likely to click your ad and go to buy your product or service
You can advertise products and services without having to spend a lot of money on advertising
Now that we know how beneficial social media advertising is, let's talk about a few types of social media advertising options
Ads in Meta:
Meta is the largest social networking platform in the world, having one of the largest user bases. It has a stable and dependable advertising platform. Meta for Business is highly visual, with a variety of segmentation choices ranging from demographics to lookalike audiences.
Ads on Instagram:
Instagram
, which made its entry years after LinkedIn and Twitter, swiftly overtook those sites and in 2018 achieved one billion monthly active users. Live videos, Reels, posts, and Stories,  are among its most popular content formats. Instagram is popularly used by people to follow influencers and the brands that they buy from and who share the same beliefs and mindset. Create an Instagram bio and use it for the following:
Shopping with friends
Marketing with influencers
Company culture User-generated material
Advertisements on Instagram are mostly more expensive than Facebook ads, but the good news is that organic reach is also greater.
Ads on Twitter:
Twitter
allows advertisers to construct campaigns tailored to a variety of different goals, including conversions, leads, and app installs. Combine it with artificial intelligence to get the most out of it.
Ads on LinkedIn:
LinkedIn
is a professional networking site, but it's also a motivating community that promotes leadership, education, and basic values. It is the best platform to convey your corporate culture and establish your brand alongside your business brand, in addition to networking, and finding prospects. There are numerous features to take advantage of. LinkedIn is an amazing tool for:
Hire outstanding talent.
Make connections with colleagues, customers, and partners.
Share your company's history and culture.
Share industry updates and insights. 
Ads on Pinterest:
Pinterest
attracts a predominantly female audience to social media and is a hotspot for weddings, culinary, and fashion.
Tips for creating an Ad on social media:
Before I give you tips about creating an ad on social media platforms let's have a look at a social media ad statistics Do you know how many tweets are sent out in a day? a survey says it's 500 million per day.  Around 300,000 photographs are uploaded to Meta daily, with around 4 million shares each minute. How do you make your social media advertising campaigns stand out amid so much content? I'll help you out….
Work with distinctive photos, sharp contrasts, and appealing colors while designing a social media campaign to gain maximum visibility on Meta for Business and Twitter. These can stand out among the brands' blue and white colors.
Avoid using filters excessively.
Make sure all of the image elements are legible. Avoid covering up essential sections of the backdrop image with overlapping logos and text.
If you're offering discounts, using colors associated with sales, such as red for the prior price and green for the lowered price, can help you include them in the graphic.
So what are you waiting for? now that you know how social media marketing ads work go on create an ad, and grow your business