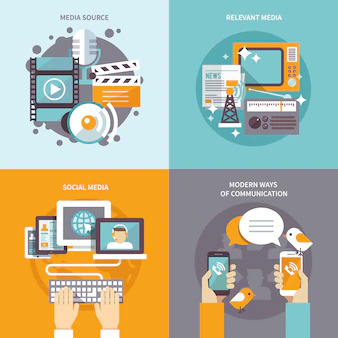 By admin
Role of social media in the film industry
Social Media has emerged as an effective platform for the film industry to connect with audiences to get them involved and develop strong relationships. Facebook study shows social media is responsible for 46% of box office sales, just from 14% of the total ad budget. In this digital trend, the film industry uses social media platforms to promote the movies in various strategies to target the mass audience. The film promotions have gone beyond. Instead of movie trailers in theaters nowadays, movie trailers and teasers are released on YouTube, which movie actors release through social media.
How are social media used in the Film Industry?
Movie industry people like actors, directors, and the production industry use various social media platforms for public relations (PR); they use social media platforms like YouTube, Twitter, Facebook, and Instagram to promote their movies through various strategies. More than movie promotion, social media is used by the movie industry to know about their audience better. You can quickly get to understand what your audience needs and what not.
Let's look at some widely used social media by the film industry and how these platforms are used. 
YouTube
Suppose it was a movie yet to be released,It all starts with YouTube. YouTube is a video-based social media platform where people can share their experiences, reviews, and many things in the form of videos. It helps reach millions of audiences worldwide and gains interest in the movie.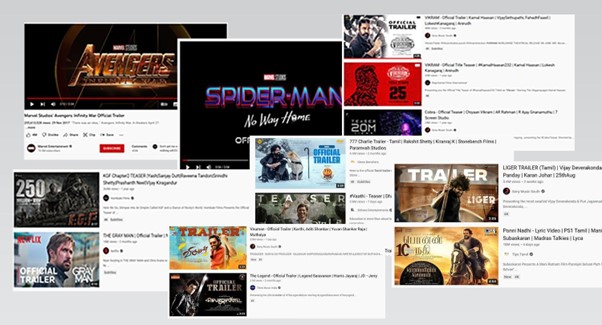 Nowadays, film industries, from Bollywood to Hollywood, use YouTube to release movie trailers and teasers. But, what advantage does it have in releasing on YouTube? Yes, you can know how people are interested in the movie, how many people liked it and what their thoughts are on that.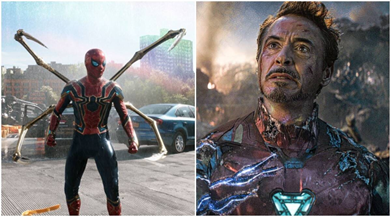 "Spider-Man: No Way Home" (2021)  trailer, released on YouTube, gained over 355 million global views within 24hrs and remains unbeaten. It shows how people are eager and engaged on social media to know about the film.In recent trends movie industry used YouTube for movie promotion before the pre-release of the movie utilizing interviews with the top YouTube channel, fan interactive sessions, etc..…
Even after the film's release, there is a thing called "movie review" in which movie reviewers reviewed the movie, where most of the public audience used to decide whether to what the film or not!
Twitter in Film Industry 
Twitter is the best social media platform for the film industry. It is a trendsetter platform where the scene from the movie, the name of the character, dialogue, or actor's name can become a trend worldwide utilizing hashtags (#).
Movies names and dialogue like #whykattappakilledbahubali #ironman #bahubali2 #pushpa #master #thagedela #wathicomming #avangers are the most tweeted popular movie hashtags which gained more audience interest in the film.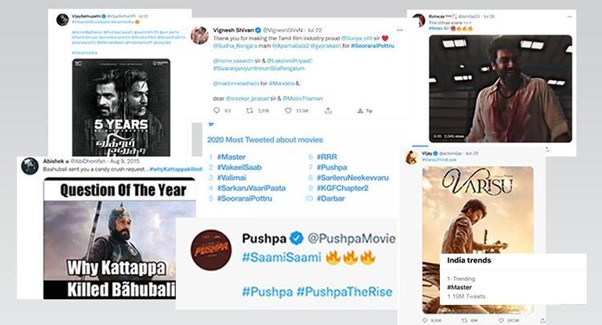 Most film industries use Twitter to make official announcements of the film, updates, and other pieces of information. As a recent trend, actors releasing movie posters, trailers, and teasers and promoting other actors' movies, such things have gained more audience interest in the film. 
Instagram and Facebook
When it comes to Instagram and Facebook, it is all about memes, videos, photos, and GIFs. When a new movie trailer is launched, the templates are ready by meme creators to tag your friends by connecting them to the movie characters.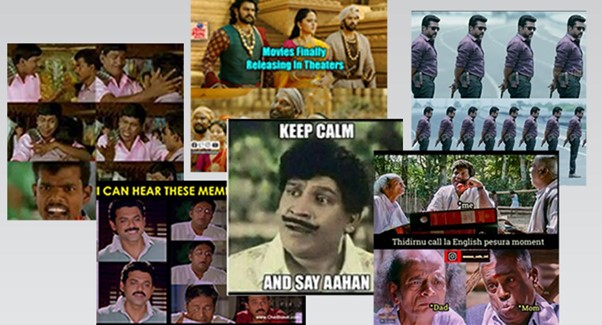 Instagram is the most engaged social media platform ever. Meme-based reach about the film has gained more interest, which gets better audience attraction.
On 2019 #PrayForNesamani, a meme, has become a talking point worldwide. The meme is about the Indian Tamil film "Friends," a scene in the movie that became famous after two decades after its release. It started with the city worker's hammer and ended as a movie promotion.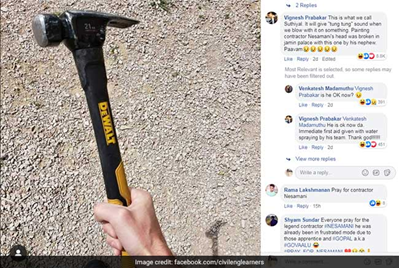 Conclusion
Social media has emerged as the most vital platform for every industry. In the film industry, digital media is more helpful for promoting the movie to various audiences than static wall posters do! Social media helps films reach multiple countries and people; compared to money spent on physically paid campaigns, social media campaigns help achieve every part of the world with better ROI.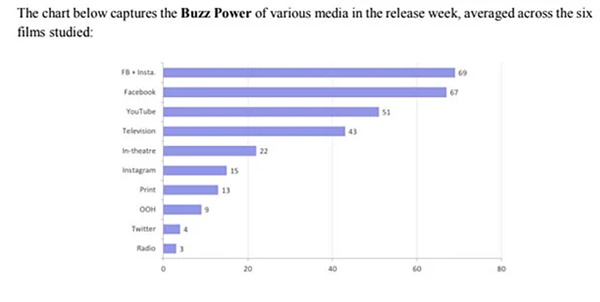 A study conducted by Ormax found that Facebook and YouTube contribute 40% of the first-day share of box office, each of the different social media helps the film industry to promote films, gain audience response, help to know what works and what does not, and maintain public relations with the audience.