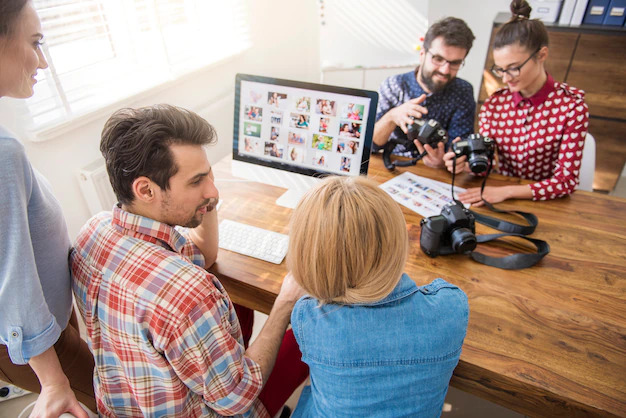 By admin
How is Photography important In Digital Marketing?
Photography in Marketing
You may use Photography for your weddings or capture them to keep as a memory, but more than that, Photography is used in marketing to deliver content utilizing images. In marketing, Photography is used in different advertising strategies like printed pamphlets, digital advertising, a poster, billboards, etc., because a photographed image can more easily describe your product than any other.
How does Photography help in Digital marketing?
When it comes to digital marketing, it is all about content!. Content marketing is the marketing strategy of creating and sharing videos, images, and articles to attract your targeted audience. Ok, but how is Photography associated with content marketing?.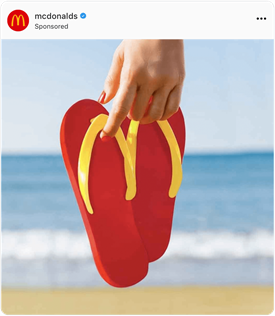 Yes, Photography is also a content marketing strategy in digital marketing; a relevant, clear, and attractive image is an instant share of information, and content with a picture can rise up to 40% more shares and impressions. Using photographs in your marketing campaigns can describe more about your business; an eye catchy creative photograph can easily attract your customer.
How are images used on digital marketing platforms?
In digital marketing, photographed images are used on various platforms like
Websites
Article & Blogs
Social Media Marketing
Paid campaigns
Websites
The website is the one that describes your business and what service you provide, imagine a webpage without an image! Will a user get attracted just by words on your webpage, will he spend more time reading to know all the services and products you provide? No right. Because people prefer images over text, it enhances the user experience, draws attention, and triggers emotion to stay on your website and explore more about your business.

 The above E-commerce websites use more photographed images to showcase their products because a user wants to know what the product looks like rather than what the product is; a photo can attract people more than a word does.
Articles and Blogs
An article or blog with a relevant image has more views than a simple text article. An image can easily convey a message quickly rather than reading a lot of text. Adding relevant photos to your article has more possibility to grab attention and shareability, more than a block of text and image can grab the reader's attention, an article with an image has 97% views and is shared multiple times than a regular text article.
Social Media Marketing
Social media is all about images, and it is the best example of how Photography influences digital media and is used in marketing. People use social media like Facebook, Twitter, and Instagram to share their moments in pictures with minimal text in captions.
In a survey conducted by (buzz sumo), a Facebook post with a picture sees 2 times higher engagement than average, and the pages with images and videos gain an average of 94% more impressions than normal.
Do you know! Instagram is the most used social media than other social media platform there are more than 500 million active daily users. It has better engagement when compared to Twitter and Facebook because Instagram uses images and short video reels to deliver your content within a few seconds. A Twitter post can generate 150% more retweets than a text post.
When it comes to social media marketing, it is all about photographed images and content. If you are searching for suits or the best office outfit but text popups instead of ideas, will it be helpful for a user, Is that convincing?. Not right! Because the user is keener to know what it looks like. An image can deliver more about the product or your business
Paid Campaigns
Paid campaigns are a part of digital marketing, and paid campaigns are ads that run across digital platforms. Good creative advertising photography of your product can attract users and convince them to purchase even if they don't know about your product. Ads are run to create brand awareness through images or videos, and they can describe your product or business within a few seconds. A survey based on an e-commerce website says that 67% of consumers are influenced by shopping ads with product pictures on them and conversion rates are 37% from total impressions.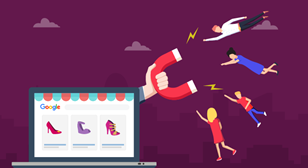 Conclusion
Photography is an image form of content that can deliver what you're trying to say. People are likelier to see attractive pictures or images in this digital world. A creative image can attract a user to click and explore more about the content. Digital Marketing is all about content; photographs are used in digital marketing to attract users and convert them into your business lead.60% of consumers use online prefer to contact business listing with an image. Businesses like the food industry, structural industry, and e-commerce use photographed images of their products in digital marketing because they can easily describe them to the users.