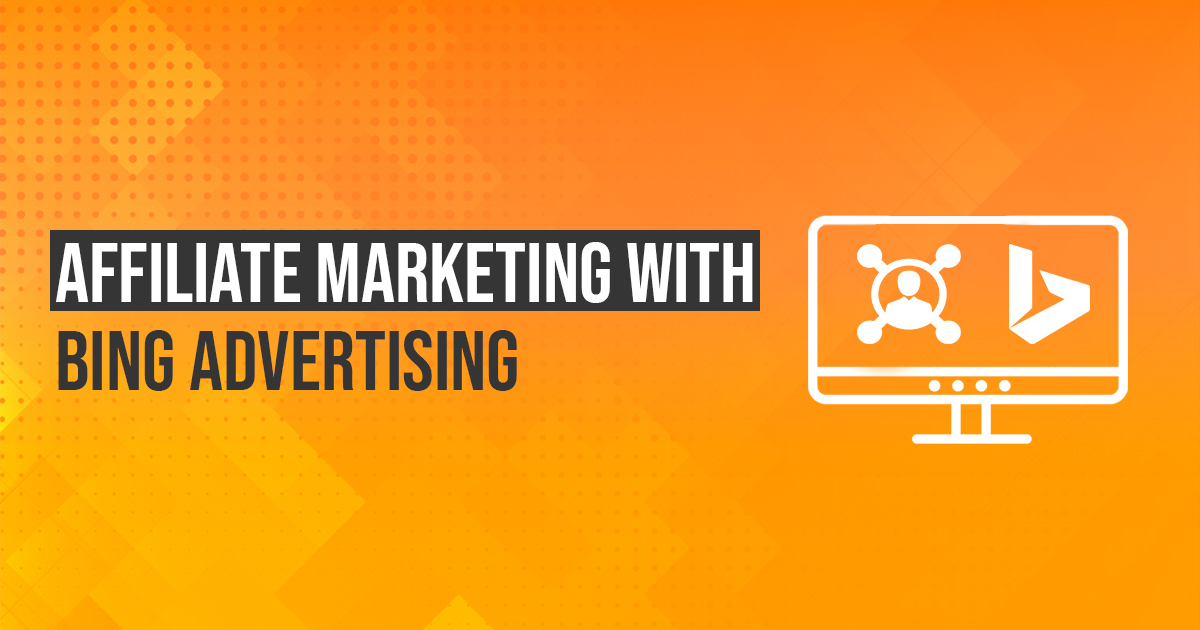 By admin
Affiliate Marketing With Bing Advertising
Affiliate Marketing With Bing Advertising
Hey, there I totally understand what you're thinking right now. "Why on earth would I advertise on Bing?" No one uses that search engine." However, you could not be more wrong. As of March of this year, Bing had surpassed the 20% mark, indicating that Microsoft's search engine now accounts for more than one-fifth of all searches. When we only consider the United States, the figure rises to around 33% because Microsoft serves Bing results on Yahoo sites. In this blog, we will discuss what affiliate marketing is and why we should use Bing ads for affiliate advertising.
How does affiliate marketing work?
The affiliate marketing process is the method by which an organization earns a fee for promoting the products of another person or company. Affiliate marketing is as simple as looking for a product they like, promoting it, and earning a percentage of the profits generated by each sale.
 So what is affiliate advertising?
Affiliate marketing is a type of advertising in which a company will pay others (e.g. For, example, a blog can be used to promote their products and services. Affiliates use a website, app, or blog to promote or sell their products. The seller gets commissions for lead conversions.
What are Bing Ads?
Bing Ads
is an advertising network developed by the Bing search engine that allows users to promote their businesses and products. Ads placed on this network are also displayed on the Yahoo and Duck Duck Go search engines. This ad network also receives approximately 15% of all online searches when it comes to search engines (if
Yahoo
and Duck Duck Go are included), making Bing a lucrative opportunity for marketers.
Is Bing Ads a viable option?
Okay, let's get to the point. If you've been in the affiliate marketing world recently, you're probably aware that Google dislikes affiliates. Bing, on the other hand, is not as strict about affiliates and their activities – at least not yet. So, while it is still possible, people are taking advantage of it and banking hard; you can start making money right away if you do it correctly, but before you do, keep calm and read through this blog.
Why Bing ads…..
Bing Ads can be an excellent choice for a variety of reasons. First and foremost, it has a large audience – Bing has approximately 345 million monthly active users. And that figure is only increasing; in fact, Bing's market share has risen in recent years. So, if you want to reach a large number of people, Bing Ads is a great option. Another reason to consider using Bing Ads for affiliate marketing is the platform's low cost. Bing Ads can be a great way to get more bang for your buck, with Cost Per Clicks that are frequently lower than those on other platforms. Of course, there are some considerations to make when using Bing Ads for affiliate marketing. To begin with, competition on the platform can be fierce. As a result, it's critical to ensure that your ads are well-optimized and that you're targeting the right keywords. Another consideration is that Bing Ads can be more complicated than other platforms. If you're new to affiliate marketing, you might want to get some training or hire a consultant to help you get the most out of Bing Ads.
Example of a Bing ad campaign
If you get 50 people to click on an ad you created on Bing and pay 7.80 rupees per click, you'll have spent 390 rupees in total, but if you make one sale, that pays you 3900 rupees, your profit is 3510 rupees. That is, in a nutshell, how successful pay-per-click marketing works. And while the formula appears simple, there are numerous ways to get it wrong and waste money, as there are with any PPC network.
Conclusion
Overall, Bing Ads can be an excellent affiliate marketing platform. With its broad reach and low-cost CPCs, It's a perfect way to expose your products and services to a larger audience. Bing Ads is also an excellent place to start if you're new to affiliate marketing. So, if you're looking for a great platform to promote your affiliate products, consider Bing Ads.